New York, USA - Renewable energy companies can make positive contributions to all 17 Sustainable Development Goals (SDGs), in addition to those related to energy and climate, according to a new report by four organizations from academia and civil society.
These include helping to alleviate poverty, promote sustainable economic growth, reduce inequality, and increase access to healthcare and education.
The report serves as a guide for renewable energy companies to maximize contributions to all of the goals, with specific actions recommended for each goal to help build responsible practices into core business operations and to collaborate with other stakeholders, including affected communities, peer companies, and governments to amplify impact.
In addition, the report states that by aligning conduct with the SDGs and conducting human rights due diligence, companies can avoid significant legal risks, project delays, and financial costs, as well as ensure that the urgently needed transition to a low-carbon economy is both fast and fair.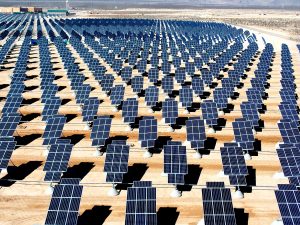 The report - Mapping the Renewable Energy Sector to the Sustainable Development Goals: An Atlas - is produced by the United Nations Sustainable Development Solutions Network (SDSN), Equitable Origin, the Columbia Center on Sustainable Investment (CCSI), and Business & Human RightsResource Centre (BHRRC).
Christen Dobson, Senior Project Lead & Researcher,  BHRRC, said: "Renewable energy companies can make positive contributions to all of the Sustainable Development Goals, in addition to their contributions to SDG 7 on access to affordable, reliable, and sustainable energy and SDG 13 on urgent action to combat climate change.

As the Sustainable Development Goals seek to realize the human rights of all, in order to help advance the SDGs it is vital for renewable energy companies to respect human rights in their core operations and supply chains, in line with their responsibilities under the UN Guiding Principles on Business and Human Rights."

She added, "This is essential for the renewable energy industry to maximize its positive contributions to the SDGs, enable the fast and sustainable transition to a low-carbon economy necessary to limit negative impacts of the climate crisis, and to ensure that contributions to some SDGs do not come at the expense of others."
The SDGs were unanimously endorsed by all 193 UN member states in 2015, and represent the world's roadmap for equitable, inclusive, and environmentally sound economic development.
Meeting the SDGs by 2030 – as part of the UN's 2030 Agenda – will require unprecedented collaboration by governments, NGOs, development partners, communities, and the private sector.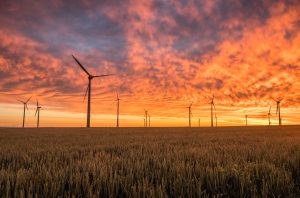 Given the urgency and scale at which renewables are needed to meet the world's sustainable development and climate goals, it is critical that the renewable energy industry understand its potential impacts – both positive and negative – on all of the SDGs.
While the renewable energy sector has ample opportunities to help advance the SDGs, BHRRC has also found that some renewable energy projects have been linked with allegations of human rights abuses, including killings of and threats against human rights defenders; harm to indigenous peoples' lives and livelihoods; and dispossession of land, as well as labor rights concerns due to the sector's reliance on mineral mining.
Morton Blomqvist, Lead Sustainability Advisor at Ørsted, one of the largest green energy developers in world, notes: "Green energy solutions are today becoming cost-competitive with fossil fuels in many markets. The renewable sector will play a vital role in keeping global warming below 1.5C and contribute significantly to specific SDGs such as climate action, clean energy and economic growth." 

The Atlas provides a valuable and comprehensive overview of how the renewable sector can contribute to all the SDGs, while simultaneously avoiding that the green transition hampers progress towards achievement of other SDGs."
Nathan Lobel of CCSI adds: "The renewable energy sector is already doing more than most to support the achievement of the SDGs – displacing climate-destabilizing fossil fuel use in global energy systems, increasing access to clean, modern and sustainable energy, and providing new revenues to households, communities, and governments who may not have traditionally profited financially from the energy system.

However, more opportunities remain for the sector to maximize these and other contributions to the SDGs and ensure that the clean energy transition also respects people and planet. This Atlas provides a roadmap for companies hoping to truly champion the SDGs and build a more just, fair, and sustainable world for all."
Contact information: 
Business & Human Rights Resource Centre (BHRRC): Adam Barnett, Communications Officer, [email protected] 
Columbia Center on Sustainable Investment (CCSI): Nathan Lobel, Special Assistant to the Director, [email protected] 
Equitable Origin: Soledad Mills, Chief Executive Officer, [email protected]
SDSN: Lauren Barredo, Head of Partnerships, [email protected]