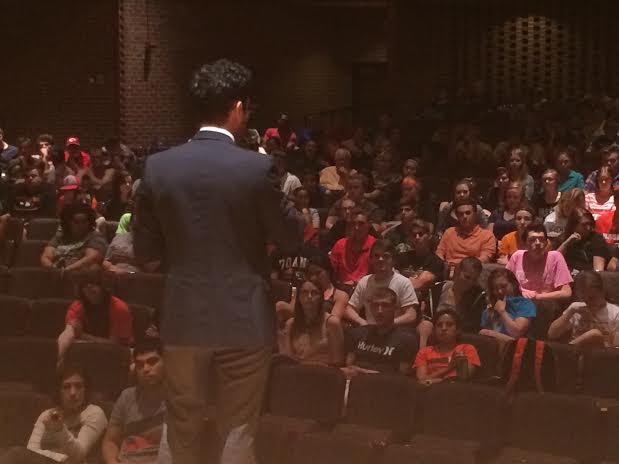 "The world has changed: corporate executives in the energy industry now know that community buy-in is critical to the life and success of development projects," EO President and Co-Founder explained to an energetic audience at Lincoln Startup Week in Lincoln, Nebraska last week. Portiz's proclamation, drawn from years of experience speaking and working with the leaders of energy companies, helped him explain how Equitable Origin was able to gain traction in the energy space after its founding in 2009. The audience for Poritz's talk, "Founding a Sustainability Company and Nonprofit" at Lincoln Nonprofit Hub absorbed the story and lessons of his experiences with Equitable Origin and contemplated how to apply them to their own nonprofit and/or startup projects. After the event, Poritz mingled with attendees, including State Senator Ken Harr, who was interested in considering how EO's work might be applied to Nebraska's oil and gas or wind industries.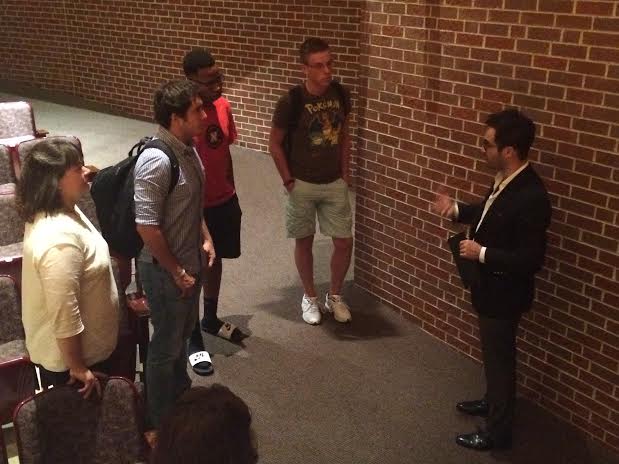 Poritz then headed south from Lincoln to Doane College in Crete, Nebaska for a full day of events. He visited Doane at the invitation of Dr. Jennifer Bossard of the college's economics department, and began by speaking to her Environmental Economics class. In a brief lecture followed by class discussion, Poritz compared EO's model and approach to certifying best social and environmental practices to those of other certification models such as Fair Trade Certified and fielded questions on EO's position on local energy and environment issues such as the proposed Keystone XL oil pipeline route and the cultivation and use of biofuels. A screening of "Oil & Water" follwed by a lively Q&A session with the audience wrapped up David's visit to Doane, to the usual engaging and thought-provoking effect.
Many thanks to Dr. Bossard, the students of Doane College, and everyone else in Nebraska for their hospitality! For more details on Poritz's visit to Nebraska, check out coverage in the student paper Doane Line and a first-person description from one of his friendly hosts, Tom Clutter.