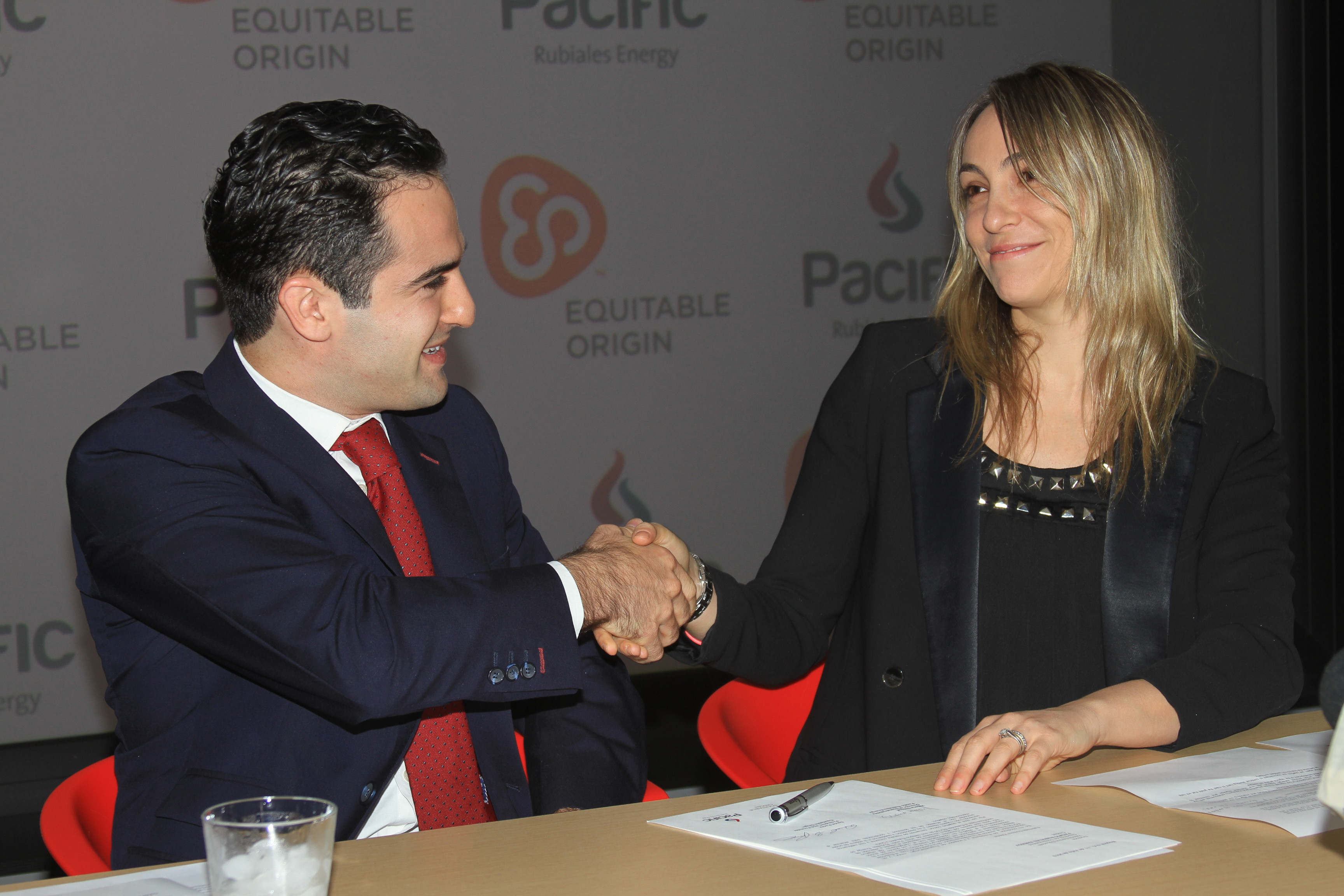 As part of our ongoing series of perspectives on the world's first certified-responsible oil production site, we asked Valeria Santos, Sustainability Lead for Pacific Rubiales Energy, to share her thoughts on what the certification means for her company and the oil industry at large, and her response follows. Pacific Rubiales is the owner of the Quifa and Rubiales oil fields in Colombia, which together make up the first oil production site certified under the EO100TM Standard for social and environmental performance.
When Equitable Origin approached us with a proposal to obtain their certification we were sure it would bring an aggregate value to our model, reflect our commitment to responsible operations, and improve our credibility with stakeholders. We wanted to be part of an innovative standard, tailor-made for our industry and aware of the context in which we carry out our operations.
As our company moves decisively towards incorporating shared value into the core of our strategy, we are further convinced that the EO100 Standard certification embodies the values we wish to promote. By closing the gaps identified by EO100, the company expects to be one step closer to aligning its business strategy with the expectations of stakeholders.
The EO100 Standard certifies production and exploration projects under a specific set of principles that align perfectly with our work here at PRE. This certification represents a great opportunity to continue aligning our sustainability model and corporate strategy with the industry's best practices and with operational issues, thus improving our performance in each of the sustainability commitments we made. It is also a formal recognition of our interest to build proactive and trustworthy relationships with our stakeholders, which ensure synergic support with business strategy and contribute to sustainable development in the regions where we operate.
We are proud to be at the leading edge of a trend in the industry through which a sustainable operation is becoming synonymous with competiveness and profitability for investors and partners in the field. The existence of this standard in the industry will accelerate the development of well-managed operations that implement systems, policies, and processes to reach and exceed industry norms and to align ourselves with the interests and priorities of our stakeholders. We also believe that the Standard contributes to continual improvement of practices and to raising early warnings that can help avoid inefficiencies and project failures.
The main beneficiaries of EO100 certification of responsible operations are the companies that own or operate the site, their employees, and the area surrounding the site that now has a guarantee that we will act cooperatively within the social, environmental, economic, and governmental spaces. Additionally, certification adds value to our work for investors who are not just looking for short term profit, but a company that leaves behind a positive legacy in the countries where it operates.
For Pacific Rubiales, it is important to communicate the practices at the certified site to our stakeholders, while also ensuring that the knowledge of those practices and the certification are spread throughout the industry and to our competitors. It is important to us to develop a mechanism to inform communities we work with and to make the EO100 Standard known as a third-party validator of the good practices we employ as a company.