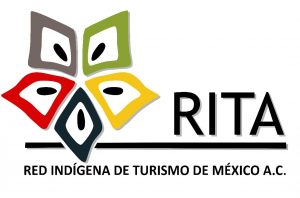 (En español más abajo).
On July 28, 2020, Equitable Origin (EO) and the Red Indígena de Turismo de México Asociación Civil (RITA) signed a Cooperation Agreement to strengthen indigenous rights in Mexico. The purpose of this agreement is to identify and develop synergies with respect to Free, Prior and Informed Consent (FPIC), sharing knowledge and experience, and providing support to the Indigenous Rights and Resource Hub Project (el Centro de Fortalecimiento para los Derechos Indígenas or CEFO Indígena in Spanish).
RITA is a network of community organizations with indigenous identity, made up of 100 organizations based in 17 states in Mexico and comprising 17 indigenous communities.
In RITA, women, men and youth participate through various community initiatives that not only include tourism, but also focus on flora and fauna conservation activities, traditional knowledge, traditional medicine, reclamation, conservation and appreciation of cultural practices, (music, dance, literature, artisanal products, festivals and ceremonies), as well as economic productivity activities.
Both organizations will cooperate within the framework of the Resource Hub Project (CEFO Indígena) in the following activities:
Promote and implement the Resource Hub in Mexico.
Develop virtual courses to strengthen indigenous rights.
Prepare and distribute communication materials to provide relevant and up-to-date information on indigenous rights.
Improve access to the internet and connectivity in rural settings.
Establish a network of experts to support communities.
---
Equitable Origin (EO) y la Red Indígena de Turismo de México Asociación Civil (RITA) se asocian para fortalecer los derechos indígenas
El 28 de julio de 2020, Equitable Origin (EO) y la Red Indígena de Turismo de México Asociación Civil (RITA) firmaron un Acuerdo de Cooperación para fortalecer los derechos indígenas en México. El propósito de este acuerdo es identificar y desarrollar sinergias con respecto al Consentimiento Libre, Previo e Informado (CLPI), compartiendo conocimiento y experiencia, y brindando apoyo al Proyecto de Centro de Fortalecimiento para los Derechos Indígenas (CEFO Indígena).
La RITA es una red de organizaciones comunitarias con identidad indígena, integrada por  100 organizaciones asentadas en 17 estados en México y pertenecientes a 17 pueblos indígenas.
En RITA, mujeres, hombres y jóvenes participan a través de diversas iniciativas comunitarias que no solo incluyen el turismo, sino que también se centran en actividades de conservación de flora y fauna, conocimiento tradicional, medicina tradicional, recuperación, conservación y apreciación de prácticas culturales (música, danza, literatura). , productos artesanales, festivales y ceremonias), así como actividades de productividad económica.
Ambas organizaciones cooperarán en el marco del Proyecto CEFO Indígena en las siguientes actividades:
Promoción e implementación de la Plataforma CEFO Indígena en México.
Elaboración de Cursos Virtuales para fortalecer los derechos de los pueblos indígenas.
Preparar y distribuir materiales de comunicación para proporcionar información relevante y actualizada sobre los derechos indígenas.
Mejorar el acceso al internet y a la conectividad en áreas rurales.
Establecer una red de expertos para apoyar a las comunidades.