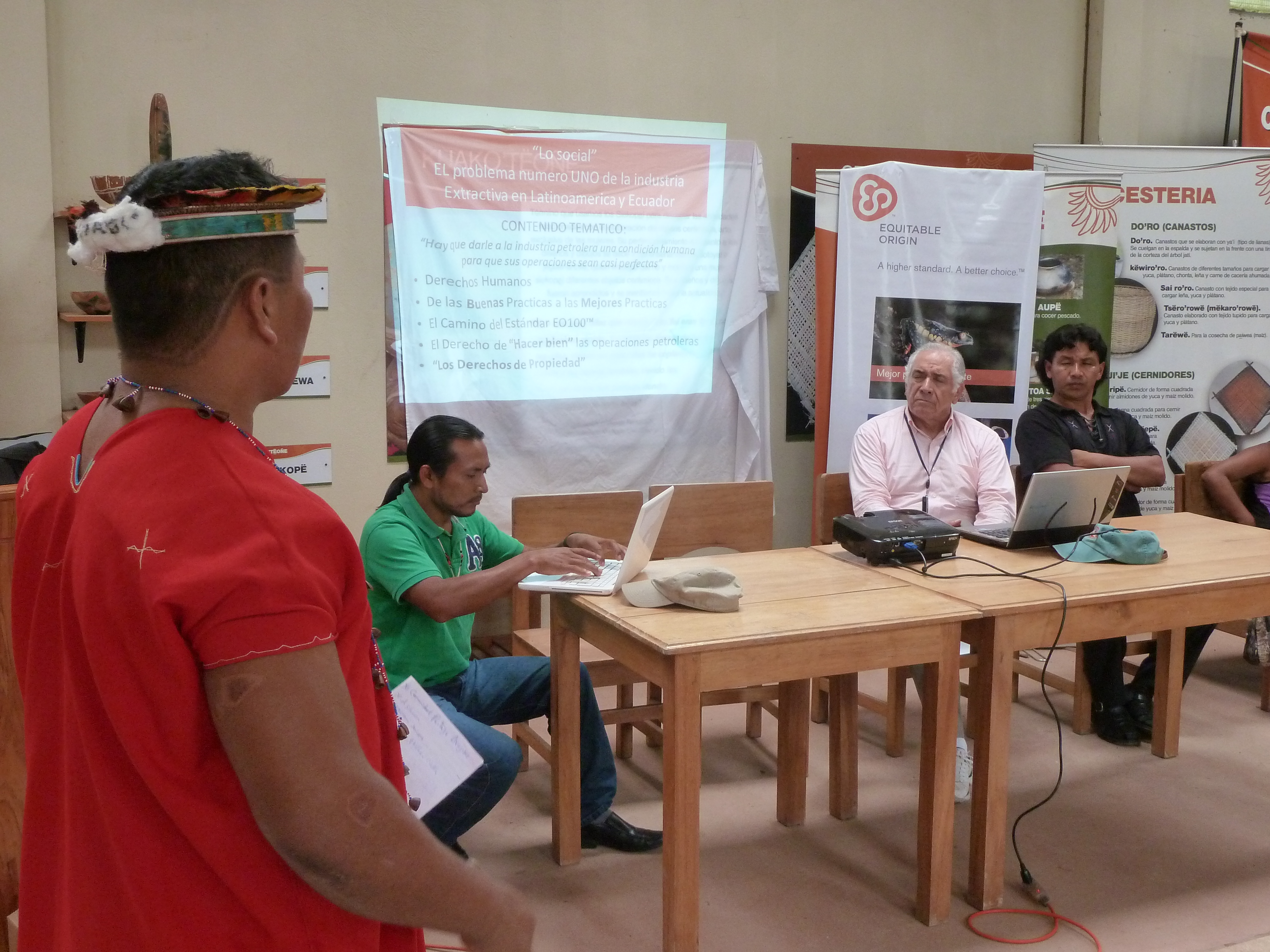 On July 31 and August 1, 2014, Equitable Origin was invited to participate in a workshop with COICA and CONFENIAE, indigenous organizations of the Ecuadorian Amazon, to discuss best practices in the oil & gas industry and potential uses of the EO100™ Standard. The workshop took place in the Siekopai community called San Pablo de Kantesiayá, in the province of Sucumbíos in Ecuador. Participation in the workshop was part of EO's ongoing engagement with communities affected by oil & gas development to raise awareness of the EO100™ Standard and to collect experiences and concerns that can help improve the Standard.
About 30 people attended the workshop, including representatives of the Siekopai, Siona, Cofán, Wuaorani, Kichwa, Shuar and Achuar indigenous nationalities. The aim of these meetings was to gather communities interested in and affected by the social and environmental impacts of oil & gas development, and introduce them to the potential uses of the EO100™ Standard in forming a basis for negotiating better practices.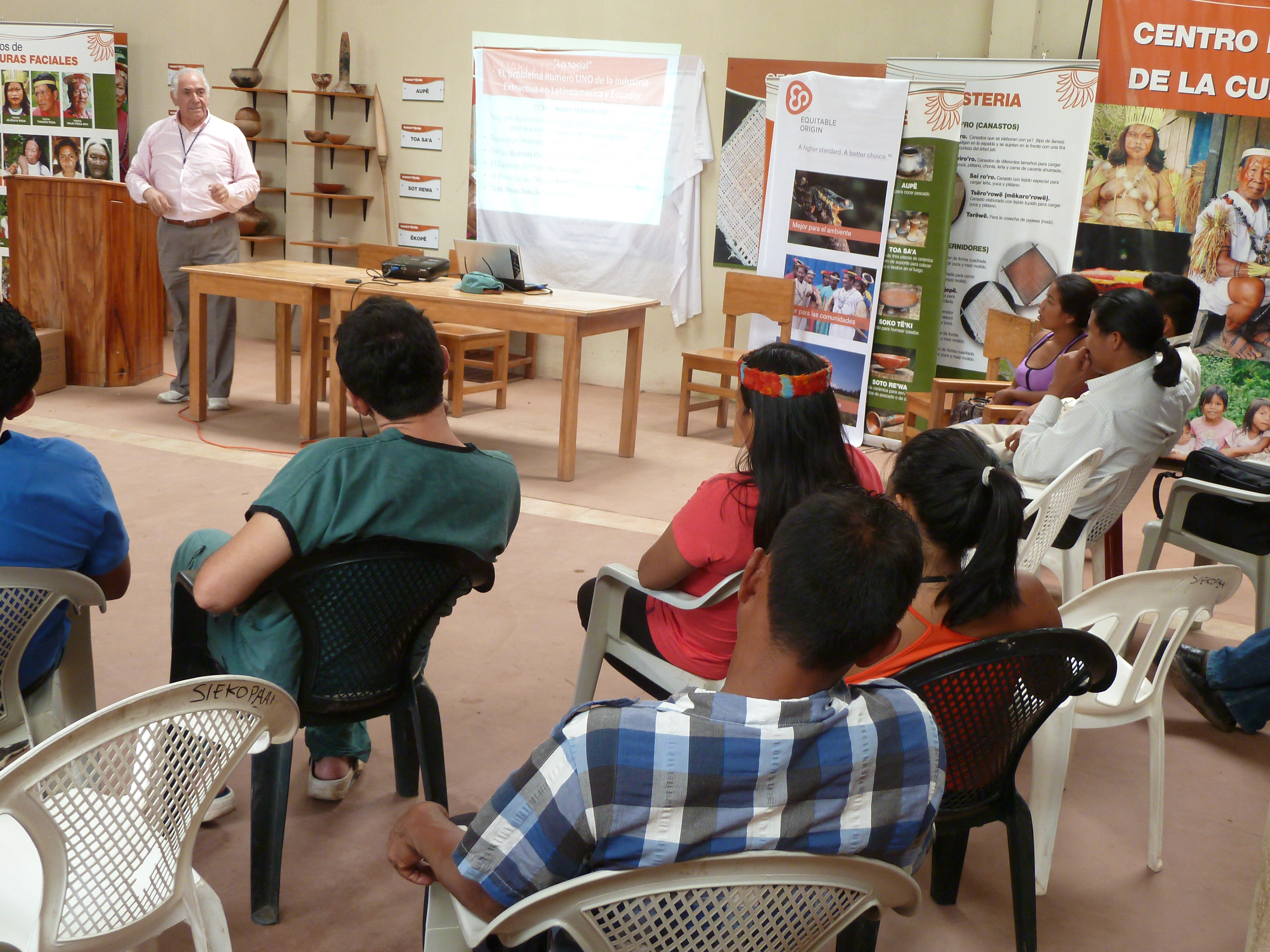 On the first day of the meeting, Equitable Origin's Senior Advisor Dr. René Ortiz, an expert on the oil & gas industry and former OPEC Secretary General, presented on technological advances that can can reduce negative impacts on the environment. He advocated for understanding and recognizing human rights, land rights and resource rights, and spoke of the EO100™ Standard as a pioneering initiative that can help indigenous organizations participate in and benefit from resource development taking place in their territories.
On the second day of the workshop, technical representatives of Equitable Origin, CONFENIAE and COICA explained the structure of the EO100™ Standard and the collaborative process and stakeholder engagement that went into creating it. Organizations and communities have adopted the EO100™ Standard as a tool to help build capacity, guiding and ensuring their participation in activities undertaken by the oil & gas industry and respect for their rights based on the principle of self-determination.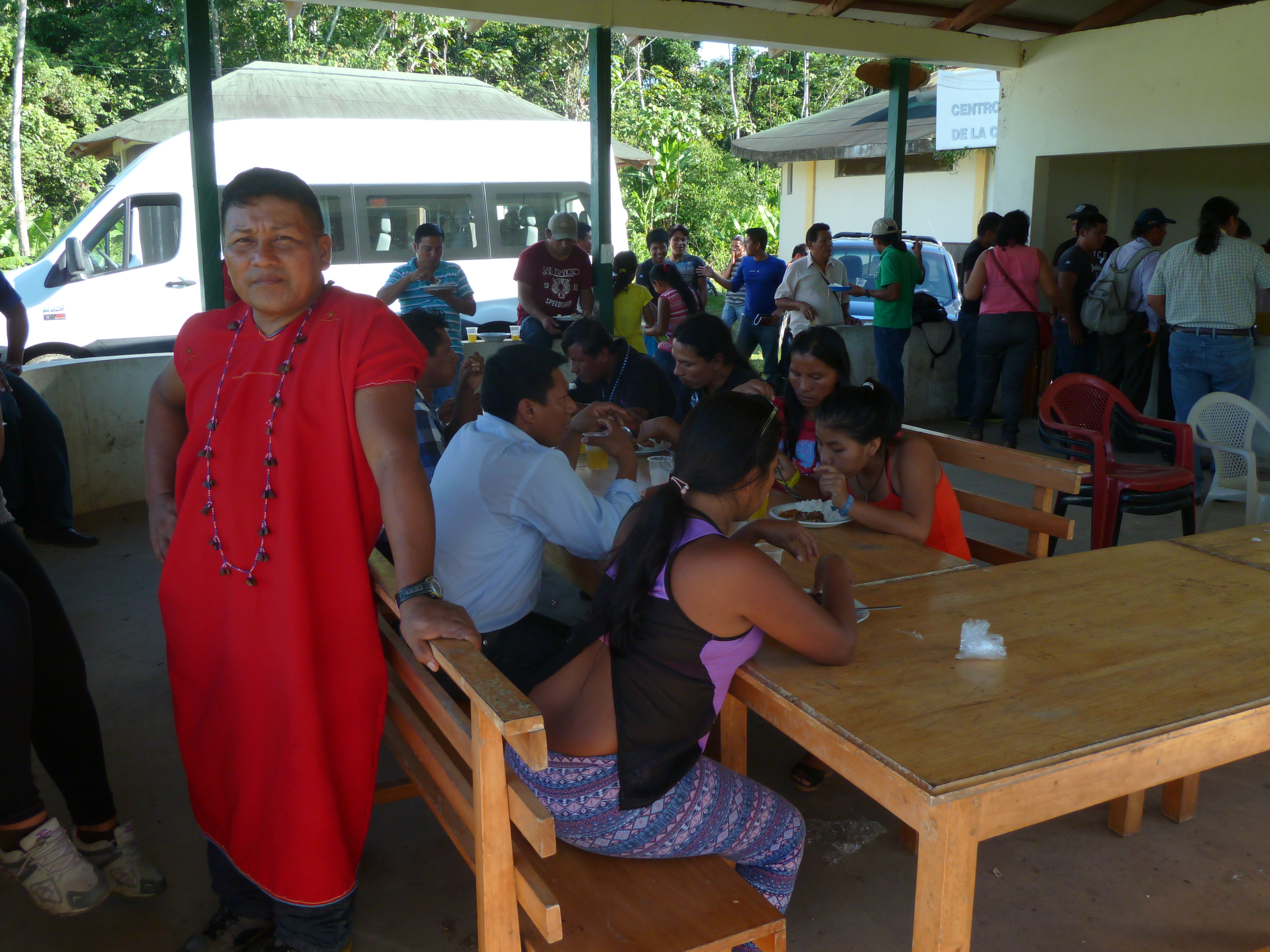 Like the oil and gas sites we certify under the EO100™ Standard, Equitable Origin seeks continuous improvement and update of the Standard itself. We will begin a review and public consultation process on the EO100™ Standard in late September 2014. Equitable Origin representatives at the COICA and CONFENIAE workshop informed all participants of the Terms of Reference that will guide the process, and invited all participants to join them in improving the EO100™ Standard.